Framed Photography Prints in the Yorkshire Dales
Framed Prints are now available in the Yorkshire Dales
If you've been thinking of purchasing a print from the site, but would rather see them first hand before committing to buy, now you can!
Quality issues
I've been producing prints from my landscape photography images for a good number of years now. I've also been mounting and framing my own work for just as long. One of the major problems I've faced over this time is showing the quality of finished products via the rather limited medium that is the internet. The prints have come such a long way since those first early efforts, as have the printers and papers used to produce them, but the aim has always been the same. To constantly improve on both printing technique and quality of materials so as to offer the very best possible product.
Materials
I am currently using Fotospeed photographic papers for framed prints. In most cases the smooth cotton 300, which is a matte paper that gives fantastic results. Prints are then double mounted using 2 mm acid free mountboards. The mount then has a small window cut into it that allows the title of the image to be displayed.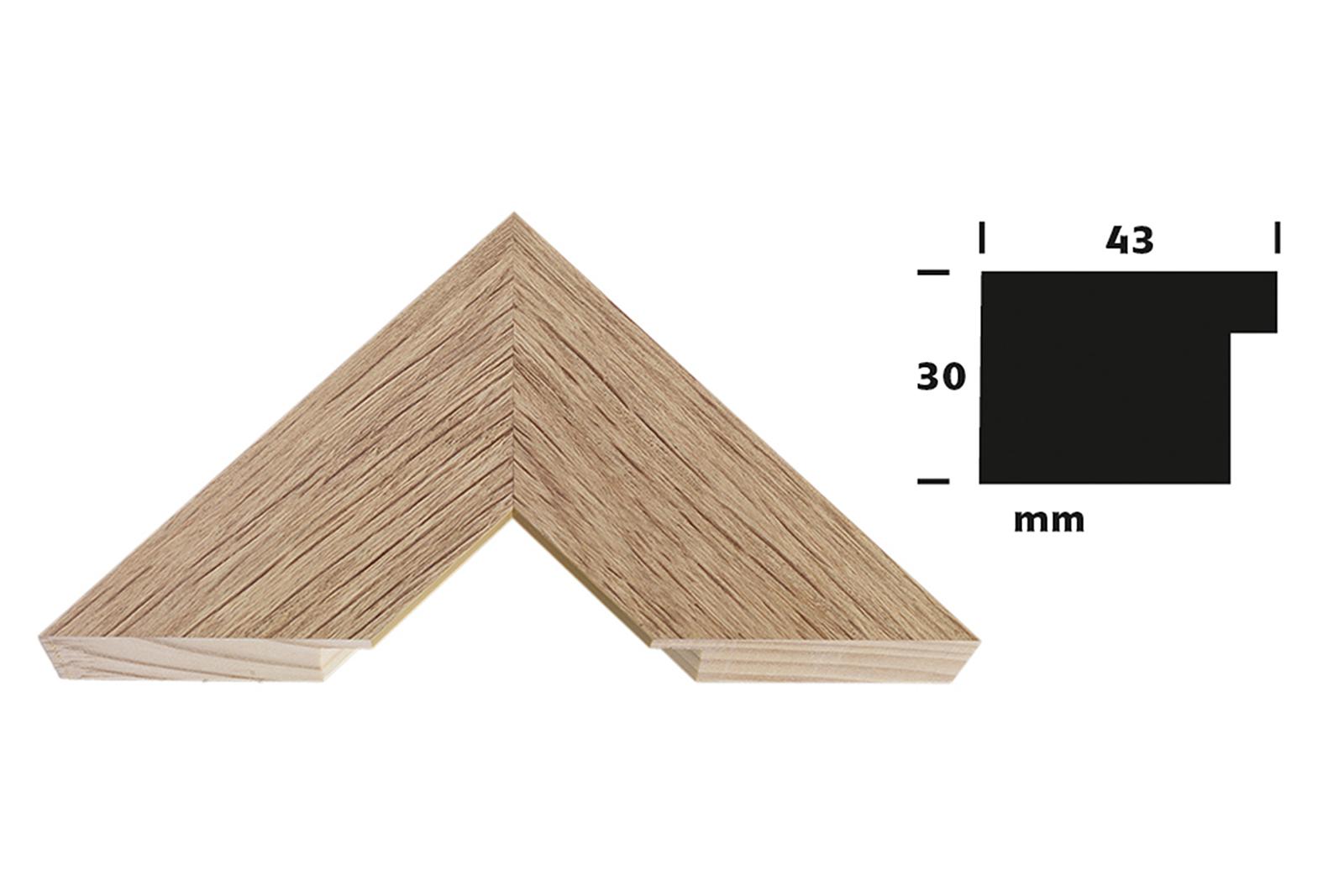 Frame Choice
There are so many printed images displayed out there that in my opinion are let down at the final stage by poor frame choice. Cheap Ikea frames are popular. Those very thin black mouldings that come in packs of five or ten on EBay also seem to be a favourite with photographers. The frames I use are made of solid wood, and are finished in natural Oak. This neutral finish means that the prints fit in very well with either classic or contemporary décor. The mouldings are 43mm in width by 30mm deep.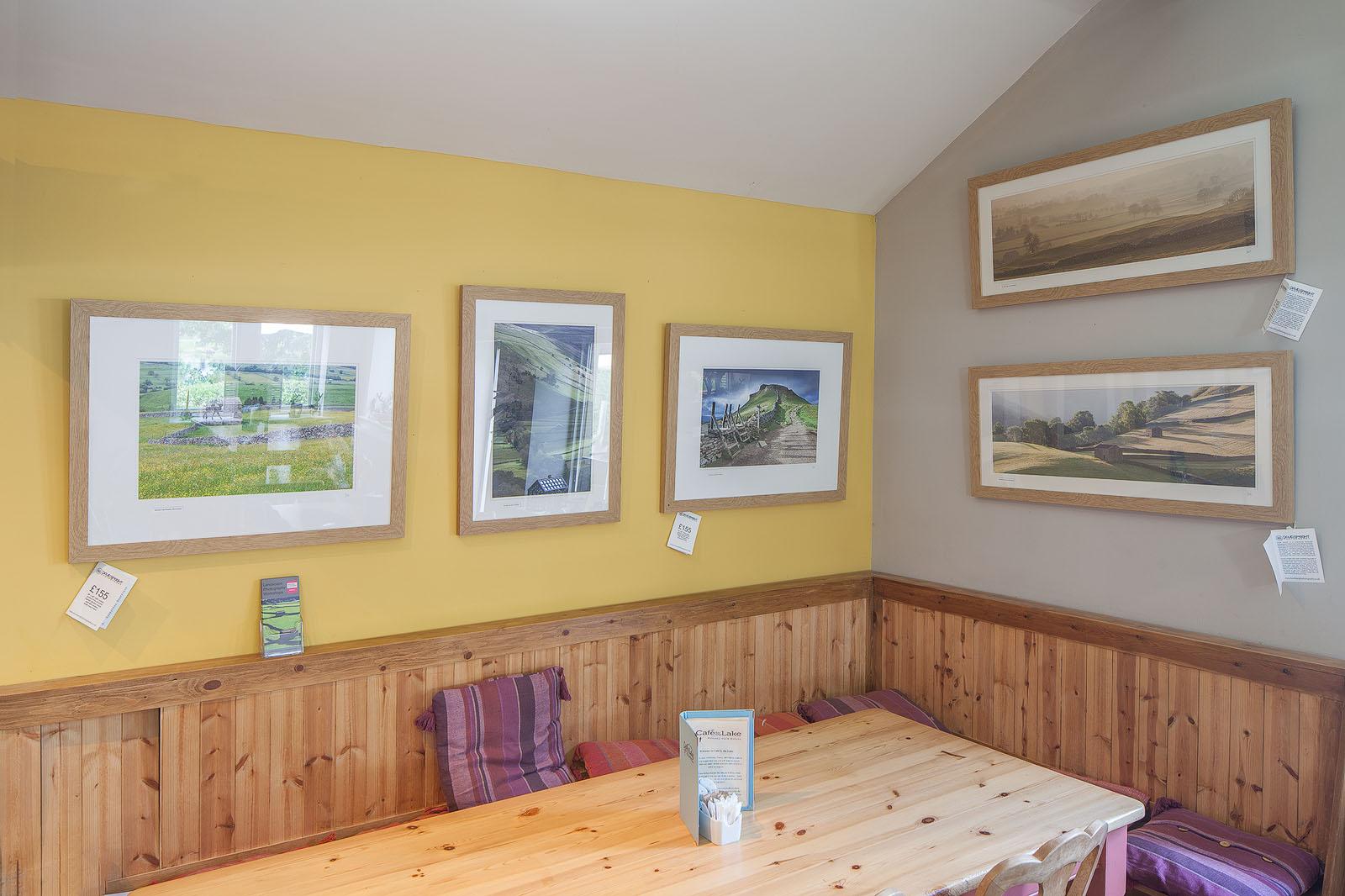 The Café by the Lake, Kilnsey Park Estate
I now have a good number of my framed prints hanging at various locations throughout the Yorkshire Dales, and will be looking to add more as time goes by. Thanks to the fantastic folks at the café by the lake, on the Kilnsey Park estate, I have a fairly good selection of images in a wide range of sizes. The sizes range from small/medium sized 50 cm x 40 cm right up to 1 metre x 60 cm and 1 metre x 40 cm panoramic prints. If you've not been to Kilnsey Park and the café by the lake, it's a lovely place to visit despite the prints, Staff at the café are very friendly, and the food is superb. It's a popular stop off for us when running photography workshops around Wharfedale.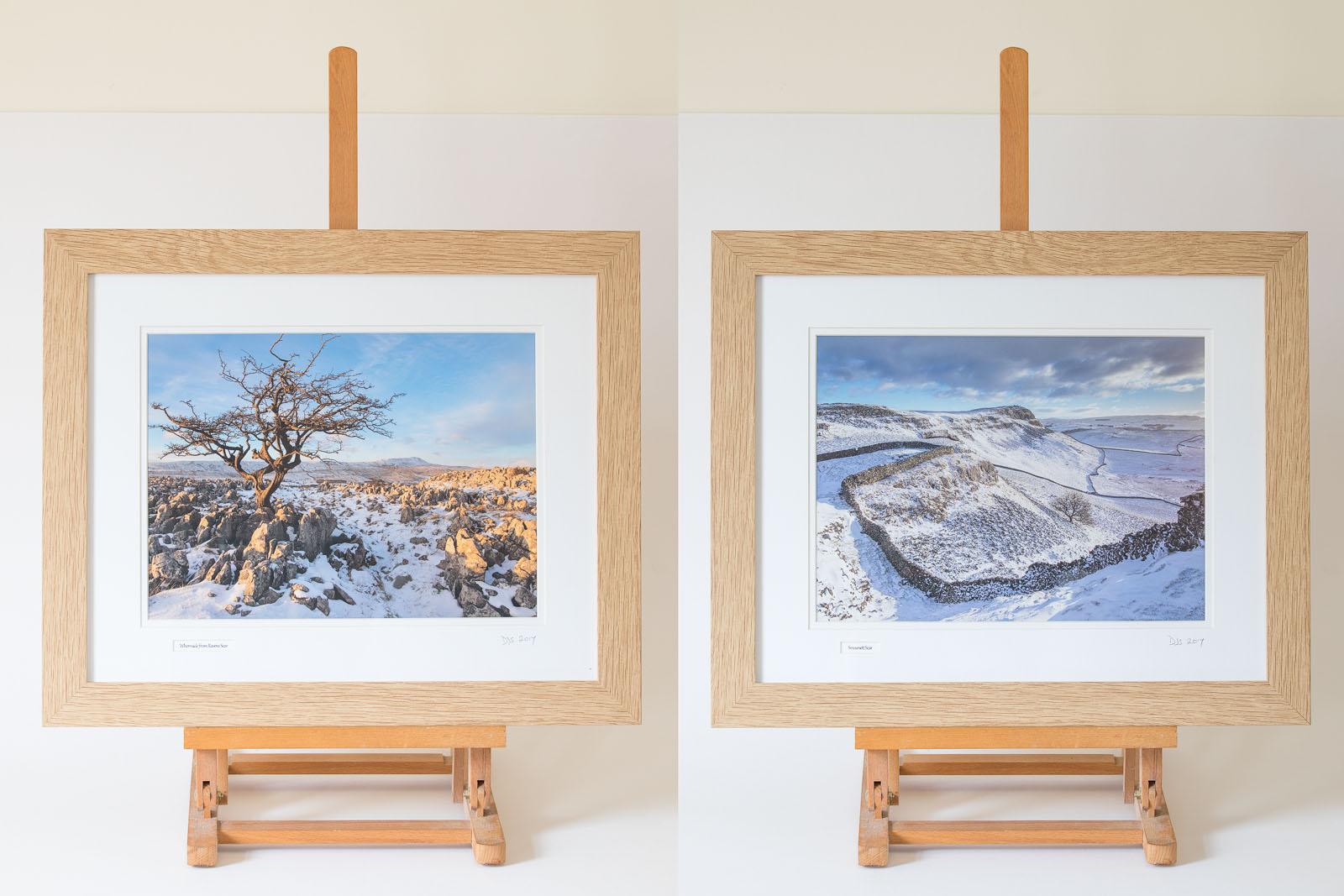 Elaines Café & Tearooms, Feizor
If you're in the Settle/Ingleton area or even passing through the Dales on your way up to the Lake District on the A65, consider a stop off at Elaine's café at Feizor. There are more of my prints on display here and the food is excellent. I run a lot of workshops to locations around Malham and Settle, so Elaine's café is where we usually end up for breakfast or lunch and clients always comment on just how good it is. In fact many tell me they return afterwards with partners and family, so it's well worth a visit.
You can follow the café by the lake on Facebook here
You can follow Elaines Café on Facebook here
Posted on 9th December, 2016